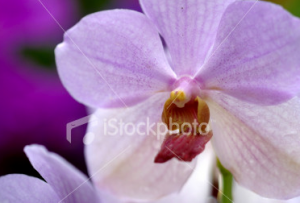 My approach is client-centered, meaning that therapy is structured around you, your concerns and your goals.
I respect you, your values and your culture. My role is to support you, provide you with thought-provoking feedback,
and gently challenge you.
Real Listening & Responsive Feedback
My first goal is for you to feel truly heard. Having someone listen that cares about your story is in itself healing and helps one develop self-esteem, confidence and insight.
My second goal is to provide the level of interaction and feedback that works best for you. For some, all they require is a compassionate and encouraging listener. Most clients, however, benefit from a bit more interaction, from someone who will help them clarify their goals and offer ideas.
One of my strengths is that, as I get to know a client I develop a feel for what works best for him or her. I constantly keep in mind the question – how can I best help this person? — and I often ask the client for his or her input on what is working or not working. As a result, my clients are able to get the most out of our time together.
Using psychodynamic psychotherapy, I counsel individuals, and couples, who want to address long term problems and patterns.
It is through this kind of personal exploration and counseling that a deeper understanding can be attained and the sense of self can be strengthened. A psychodynamic approach can go below the surface to address difficult emotional problems, improve personal relationships, and stop self-destructive patterns of behavior.
So often, our past experience can affect our present lives and we find ourselves suffering through the same ongoing pain. Psychodynamic psychotherapy can bring about more permanent results whereas many other forms of treatment tend to provide only a temporary fix.
A Team Approach
Therapy is a collaborative effort. I provide expertise on the process of change and growth through therapy. My end goal is for you to leave feeling empowered and able to cope on your own. In order to do this, I believe you must take an active role in your therapy. I will support you every step of the way and help you find new paths to travel, but you must do the walking.
Holistic, Authentic and attachment oriented
I see human nature through a holistic lens. Biological, psychological, socio-cultural, and spiritual elements all factor into my understanding of human behavior and experience.
I believe in being authentic and transparent, meaning I am upfront with you about what I am thinking and why. I believe this builds trust and respect and creates a safe environment for you to explore sensitive or painful areas of your life.